Kolhapur has many attractions to see, from lakes to temples, sanctuaries to forts. This town is likely to appeal to both nature and architectural enthusiasts. Here are the best attractions in town that you should not miss. P.S. Don't forget to taste their delectable cuisine!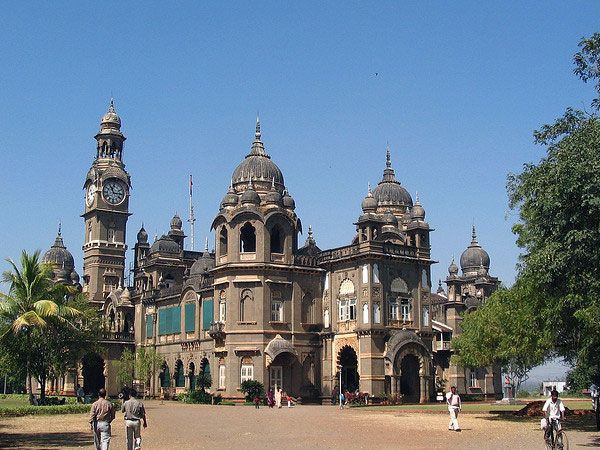 #1 – New Palace:
The New Palace, also known as the Maharaja's Palace, is an architectural masterpiece that features a variety of styles such as Rajwada, Rajasthani, and Gujarati. This palace, built-in 1884 of black polished stone, was formerly the abode of Chhatrapati Shahu Maharaj. Those interested in the town's history should definitely pay a visit to the museum located on the ground floor of this palace. There are some artifacts and other items that belonged to the king.
Entry Fee: The entry fee is INR 20 per person.
Timings: 9:30 a.m. to 5:30 p.m.
Location: New Palace, Kolhapur, Maharashtra, 416003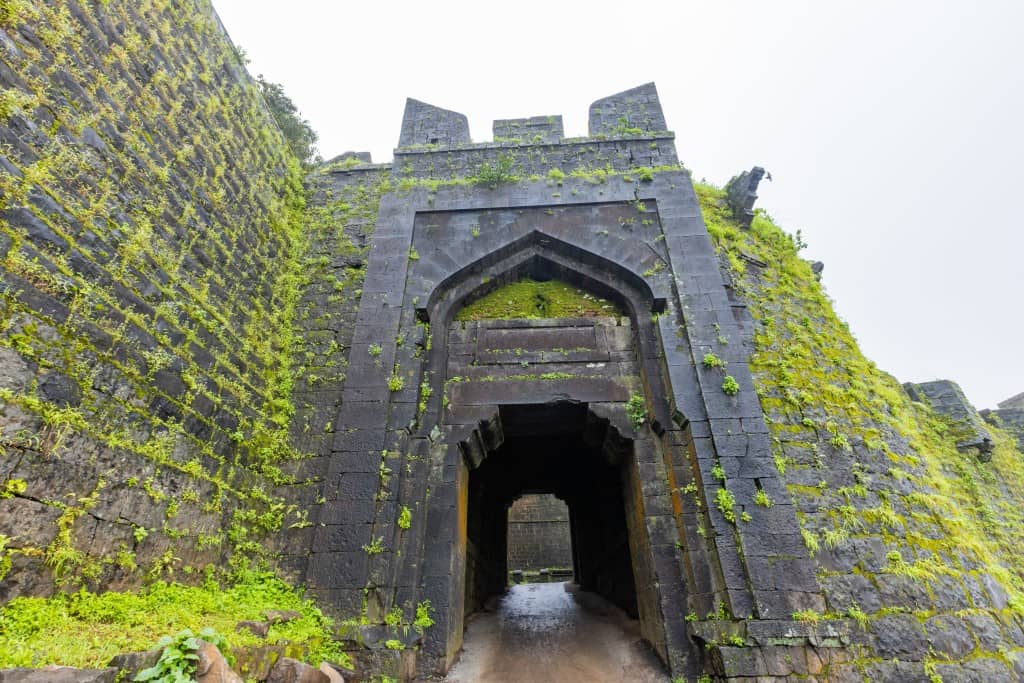 #2 – Panhala Fort:
Panhala Fort is one of the top locations to visit in Kolhapur since it is the largest fort in the whole Deccan area. This fort boasts over 7 kilometers of defenses that leave one in amazement, offering panoramic vistas of verdant surroundings. The massive double-walled gates reflect architectural styles from centuries ago and serve as a magnet for all architecture enthusiasts. From the Marathas to the Mughals, themes from several dynasties that ruled over this fort may be seen!
Entry Fee: There is no entry fee.
Timings: 6:30 a.m. to 5:30 p.m.
Location: Panhala, Maharashtra (416201).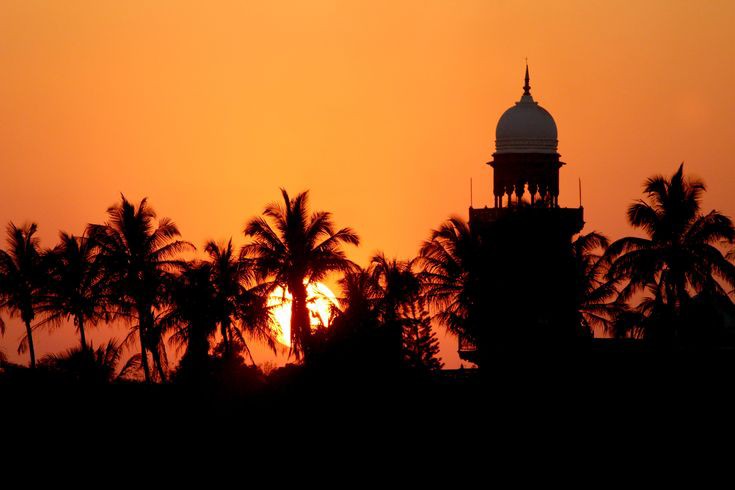 #3 – Rankala Lake:
Serenity emanates from every corner and cranny, so it tops the list of Kolhapur sites of interest. Rankala Lake, home to a trove of natural richness, is man-made but provides an absolutely unparalleled serene experience. This lake, built under the direction of Shri Chhatrapati Shahu Maharaj, has two ghats named Rajghat and Marathaghat. The golden hour is the finest time to wander around the lake, capture its beauty, and appreciate its charm. There are various food vendors along the lake that should not be missed.
Entry Fee: There is no entry fee.
Timings: Starts at 9:30 a.m.
Location: Kolhapur, Maharashtra
#4 – Dajipur Wildlife Sanctuary:
There are several tourist attractions in Kolhapur to suit every sort of traveler. Whether you are an architecture fan or a wildlife enthusiast, there is something for everyone. Add Dajipur Wildlife Sanctuary to your bucket list if you want to see the wild side of Kolhapur. This sanctuary was initially the hunting grounds of the monarch who ruled over this town. This natural area, designated as a sanctuary in 1985, is extremely magnificent. There are many animals to see here, from leopards to tigers, from beautiful forests to various flowers!
Entry Fee: INR 50 per person is the entry fee.
Hours of operation: 6 a.m. to 6 p.m.
Location: 416212 Dajipur, Olavan, Maharashtra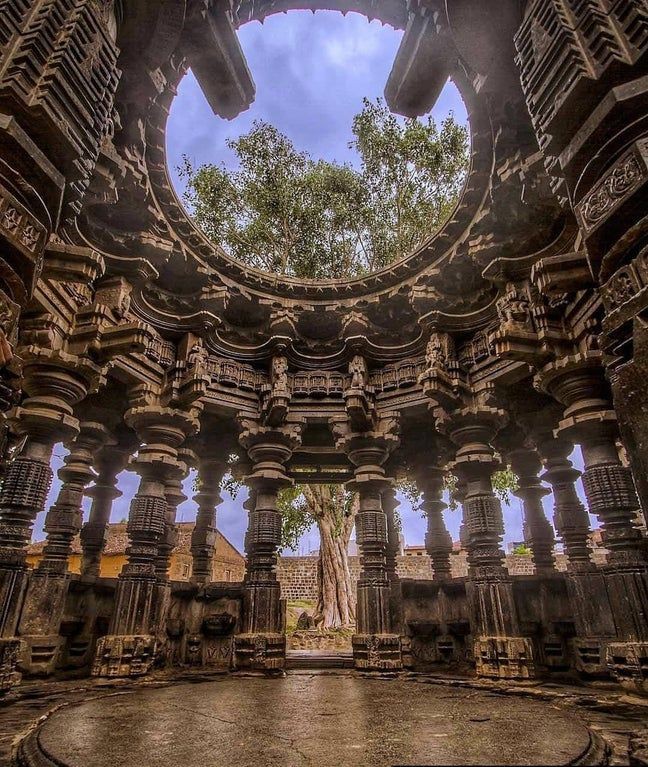 #5 – Kopeshwar Temple:
Kopeshwar Temple, dedicated to Lord Shiva, is another of Kolhapur's prominent locations that first-time visitors should see. This wonderfully situated temple attracts hundreds of worshipers every year. Kopeshwar is famous not just for the spiritual atmosphere that pervades the town but also for the wonderful architecture that it possesses. The elaborate craftsmanship on its walls and pillars and the rock-cut temple architecture are genuinely amazing.
Entry Fee: There is no entry fee.
Timings: It is from 5 a.m. to 9 p.m.
Location: 416108 Khidrapur, Maharashtra
#6 – Mahalaxmi Temple:
The Mahalaxmi Temple, erected in the 7th century by Chalukya monarchs, is one of the most renowned tourist sites in Kolhapur. This temple is one of the six residences of the Goddess of Power, often known as 'Shakti.' This temple is where one can find redemption and fulfillment of wishes. This pilgrimage site is one of the most important for Hindus in this country. Visit the temple if you want to find peace and appreciate the tranquility that emanates from it.
Entry Fee: There is no entry fee.
Timings: Starts at 5:30 a.m.
Location: Mahadwar Road, B Ward, and C Ward, Kolhapur, Maharashtra 416012
#7 – Sagareshwar Wildlife Sanctuary:
Sagareshwar Wildlife Sanctuary is another popular tourist destination in Kolhapur for animal and environment enthusiasts. The main attraction of this location in town is that it is a man-made forest that has been well-protected and conserved. The fauna that may be seen in this 11-square-kilometer refuge were also artificially introduced. However, unlike in other zoos, the animals here are allowed to wander and dwell at their leisure. This place is a renowned tourist attraction due to its diverse flora and wildlife.
Entry Fee: There is no entry fee.
Timings: 8 a.m. to 5:30 p.m.
Location: Tupari, Maharashtra 415313 Sagareshwar Deer Park
#8 Gaganbawda, Kolhapur
Located at a distance of 55 kms from Kolhapur, Gaganbawada is a town on the Western Ghats or the Sahyadris. The hilly town is undeveloped and is mostly famous for Gagangad Fort, Karul Ghat and Bhuibavda Ghat situated in the area. The town also has several temples, Lakshmapur Dam and Pandav caves; and is shot in many Bollywood movies.
Entry Fee: There is no entry fee.
Timings: 8 a.m. to 5:30 p.m.
Distance from Kolhapur: 58 km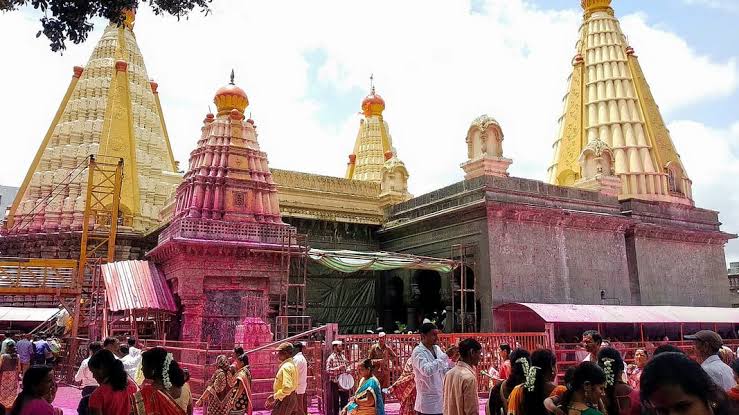 #9 Jyotiba Temple, Kolhapur
The beautiful temple of Kolhapur, known as the Jyotiba Temple lies near the village of Ratnagiri in Maharashtra. The temple is constantly laden with 'rang which translates to color, implying the color used to play Holi. This is because the gulal is offered to Lord Jyotiba as a token of sincerity by the pilgrims. The glorious temple is built for Lord Jyotiba as its name suggests, who was believed to be an embodiment of three different deities.
Distance from Kolhapur: 21 km
Final Thought
Every historic landmark in the city offers a unique tale that will teach you about this little city's rich history and colorful culture. If you intend on staying in Kolhapur for an extended period of time, you may also visit Rautwadi Waterfall and Ramtirth Waterfall.
You only need two days in Kolhapur to enjoy a memorable experience. The city has a lot to offer when it comes to tourism, entertainment, shopping, and nightlife. With proper planning, you can make the most of your 48 hours in Kolhapur. Plan wisely and make your stay worthwhile.