NISARG - An Eco-Luxury
Resort
There is a world where time is befriended, silence is revered, and purity is unrivaled. It's where nature and man are no longer separate.
Welcome to NISARG, an eco-luxury resort in Kolhapur, where nature meets tranquility and where you work hard to choose among pleasures and deadlines like creases on well-slept pillows. A place where stress is on vacation and seniority is an aged wine With our bespoke luxury crafted aesthetically on the hills of Sadale-Madale, we are a happy coincidence and a match made in heaven.
We got over 30000+
satisfied customers,
making us the best resort in Kolhapur
Why we are the Best
Resort in Kolhapur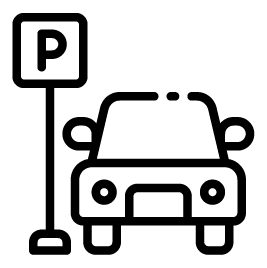 Parking Space
There is ample parking space available at Nisarg.
Room Service
Room service is available at selected hours.
RUTUGANDH - Conference Hall
A well-equipped conference hall at Nisarg makes meetings & team-building activities more fun.
WiFi
Wifi is available at the property.
Zuluk - Restaurant
Treat your taste buds at our multi-cuisine restaurant.
Pets
We are a pet-friendly resort. Get your furry friends along!
*Charges May Apply
Best Resort in Kolhapur since 15+ years
What our Happy Clients are saying about Nisarg,
the Best resort in Kolhapur
Entire arrangements are really good Staff is very polite Antiques are really mesmerising Food quality is nice Worth staying and spending g good quality time with your loved ones. Personal attention of owner is like cherry on the cake.
As I spent my days wandering through well-manicured gardens, lounging by the bathtub with panoramic view, or simply absorbing the tranquility of my surroundings, I found myself immersed in a state of complete relaxation. This resort isn't just a destination; it's a haven where time slows down, worries fade away, and every moment is a gift. In a world that often moves at a frantic pace, this scenic resort stands as a testament to the power of nature to heal and rejuvenate. It's a place where breathtaking views, impeccable service, and the gentle calls of peacocks combine to create an experience that lingers in the heart long after the journey home. If you seek solace and renewal, look no further—Nisarg resort is an oasis of serenity that promises an unforgettable escape.
Great Hospitality, Good Food , Awesome Stay Experience, Polite And Friendly Staff,Cleanliness*****..... Enjoyed The Stay💜 .Value For Money..Out Of The World Experience. A Highly Recommended Place To Visit..
Amazing! Experience at top notch,Food was amazing and too delicious. House keeping also best. Most excited part while having breakfast the live bhajan and at evening the music made dinner special. Team enjoyed a lot. Thanks to Nisarg team.
A wonderful and tranquil experience - a perfect getaway! Decent rooms and great view from the balcony of the lush greenery of the place. Cobbled pathways and stony stairways add to the rustic feel and a vintage charm. Very quiet surroundings in the lap of natural beauty and an oasis of calm to get away from the busy city life. Staff was very courteous and friendly and wanted to serve and to make it a pleasant comfortable stay. Food was fresh and tasty, but breakfast was restricted to mostly Maharashtrian fanfare. Room service is only from morning 07:15 to around 22:00 hours and there is no mini bar in the room. The manager Girish is very courteous and helpful, doing a great job!
Found a hidden Gem Booked it online directly on the Resort website just by seeing the details and photos. Although we went there with some apprehension, the actual property was even better than what was imagined. It may not be a 5 star luxury but still very comfortable. Since it is a small resort with just 12 rooms you get personal attention from all the staff. We had booked 2 premium rooms and the view from there was just fantastic. The general manager was indeed very friendly and helpful. Once we met him all our fears were set to rest. He promised us authentic Kolhapur food and it was just that. Very delicious and homely. All in all a great property if you just want to unwind in a quiet homely place. Highly recommended.
Truly Amazing Experience Best way to unwind yourself is to spend time amidst nature. Rooms have excellent views. Staff, room service, cleanliness is 5/5. Breakfast buffet was good. Thalipeeth is a must try item. Many options for rooms are available. Like Truck House, Stone House. By far the best resort in Kolhapur that we have visited.
As someone who has visited Kolhapur several times, I can confidently say that this resort is the best in the area. The attention to detail in every aspect of the resort, from the elegant decor to the impeccable service, is truly impressive. The resort's staff is friendly, accommodating, and they ensure thatguests have a memorable stay. With a variety of on-site amenities such as jacuzzi and restaurants serving delicious local cuisine, this resort is the perfect choice for anyone looking to indulge in a luxurious and relaxing getaway in Kolhapur
I recently had the pleasure of staying at Nisarg Resort and I must say, it exceeded all my expectations and turned out to be the best resort in Kolhapur. From the moment I arrived, I was greeted with warm hospitality and a stunning ambiance. The rooms were spacious and well-appointed, offering breathtaking views of the surrounding landscape. The resort's staff went above and beyond to ensure my stay was comfortable and enjoyable, and the on-site amenities were top-notch. I would highly recommend this resort to anyone looking for a truly exceptional experience in Kolhapur.
Things you can do at Nisarg
Jeep Ride
*Charges May Apply
Book your stay at the best resort in Kolhapur
Prices Starting from
Rs 5,500/- per day
We got your trust
4.5/5 overall rating
Incredible Kitchen
Restaurant : Zuluk